Lots of spinning going on here at Casa del Chaos these days, unfortunately the majority of it does not involve fiber. We've got lots of plates spinning, brains spinning and spinning out of control but not nearly enough spinning at spinning wheels. I definitely have too much yin and not enough yarn these days!

I really need to finish my February skein for my swap pal. I have been working on it as much as possible but I'm running out of month faster than I'm running out of fiber left to spin.


Here it is, looking remarkably like the first bobbin, except thinner and shinier.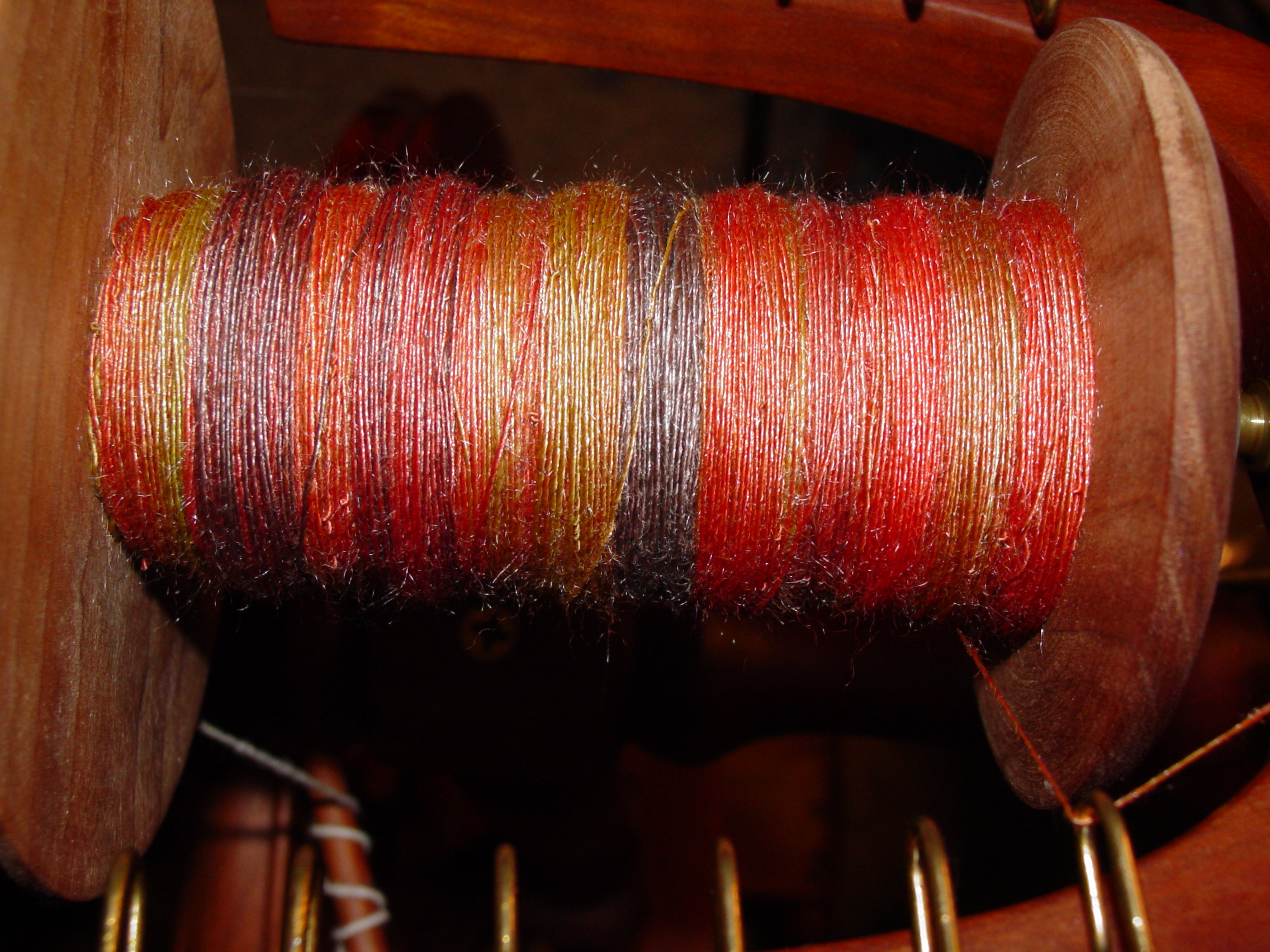 Chameleon Colorworks Merino/Tencel in Autumn
(colors not quite accurate due to flash)
I've been spinning this second bobbin at about 2-3 times as many WPI as the BFL in an attempt to make the finished skein look a bit more textured than my standard, plain DK-weight handspun yarns. We'll see how that works out. I didn't make a sample to test this imagined yarn perfection and my recent track record for envisioning the finished product based on the appearance of the singles is maybe not so great.

And someone here thinks I'm spending too much time at the spinning wheel and not enough time cuddling with a certain small terrier: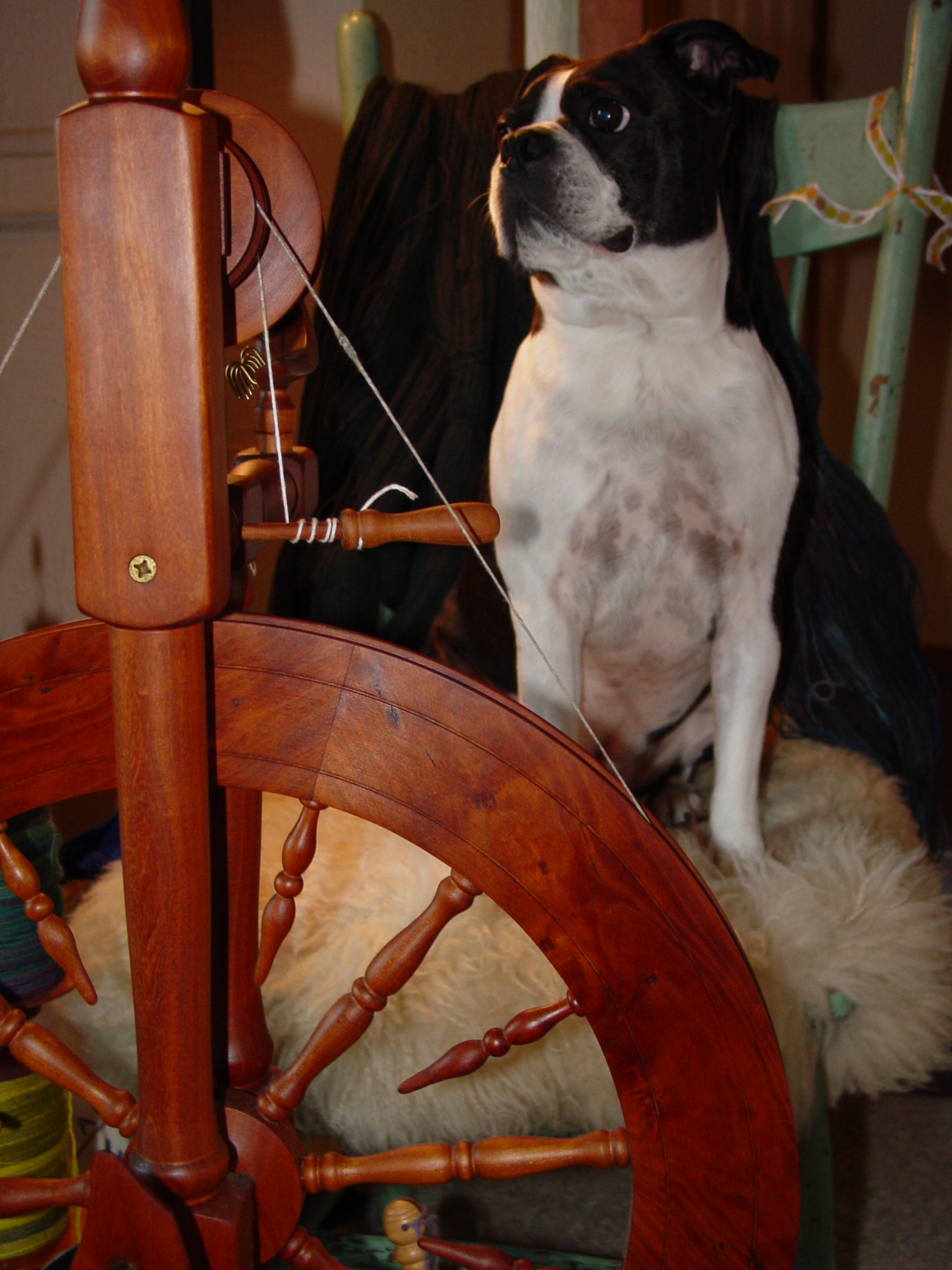 Toby works the "poor neglected terrier" angle